Listed below are some of the outstanding achievements our staff has received, along with our support of the Community are our various involvement.



President's Award Recipients!           

  Tailgate Cooking Set Give a-way!
Winner: Angelina Ezell Theall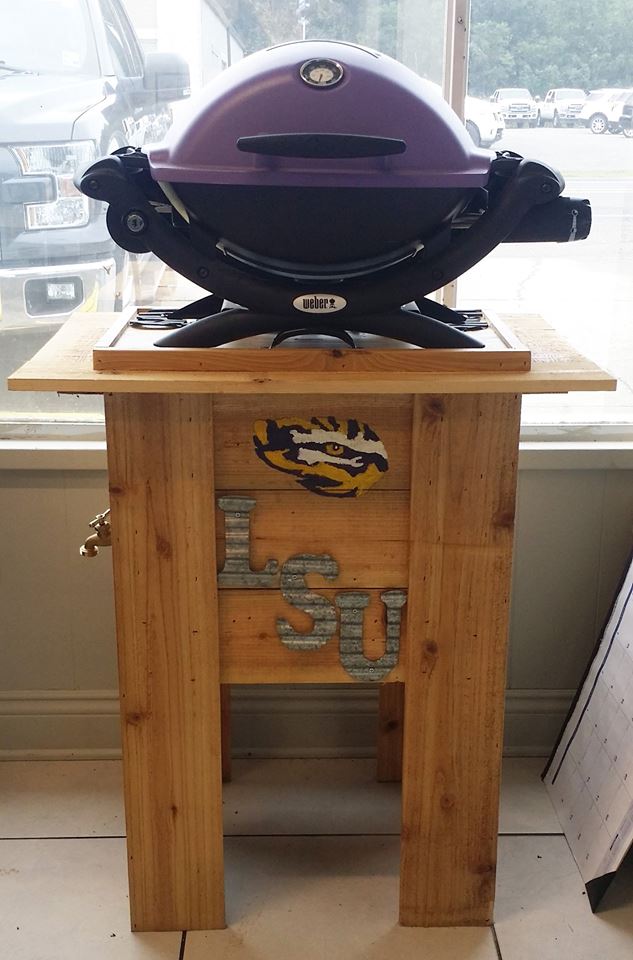 ---
Mendoza Ford is donating a 2017 Ford Fusion SE Sedan EcoBoost - black in color to the Vermillion Parish School Board to raffle off at this years Christmas Stroll December 7, 2017. Tickets will be sold for $10/each at all Vermillion parish schools. You can get tickets from students or at football games where you can find the Mendoza Ford tent and the car itself! We are super excited about this as it's never been done in our community and will be a great way to give back to the schools and students. 100% of ticket proceeds are getting split between all the schools in the parish and will go towards whatever the school chooses like new computers. Our heart is community and cars so what better way to invest into our community than donating a car!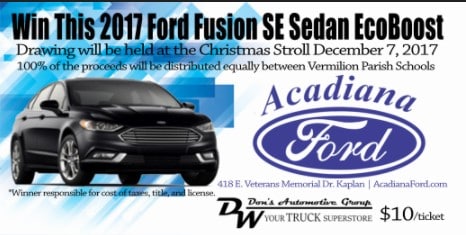 ---
 Each year, Ford's Employee Excellence program recognizes the best dealership sales and fixed operations employees for their achievement in sales, customer satisfaction, and training. These individuals are recognized not only for not only contributing to the success of our dealership but Ford Motor Company as a whole. Mendoza Ford is proud to announce that we have three winners at our location this year - Sales, Service, and Parts. Stay tuned - we will be presenting this years winners throughout the week!


 

 
  Congratulations to Terry St. Germaine - Parts Manager recipient of the Ford Employee Excellence - Level 4 Achievement Award for 2016! Terry ranked top 5 in the nation on this award and we could not be more proud to have him on our team. Terry is a true asset to our company and does an amazing job with our parts department. Congratulations Terry!
Mendoza Ford opened up the school year by showing support to our amazing Vermillion Parish teachers. We asked all our facebook fans to nominate their favorite teachers in our Parish and we picked the top three with the most votes to bless with school supplies for their classrooms. We had an overwhelming response and our fans had a fun time with it. Receiving over 1300 votes for over 300 different teachers, our winners were: 
3rd - With 66 Votes -   Darbi Vidrine Conca  - Herod Elementary 
2nd -With 72 Votes  -  Brittany Broussard - Kaplan Elementary
1st -  With 112 Votes - Amber Langlinais - Kaplan Elementary 
Congratulations to all of our teachers - we appreciate all that you do and a big thanks to everyone who participated and helped us celebrate them.
---
| | |
| --- | --- |
|  Congratulations to Danielle Sherman - Service Advisor recipient of the Ford Employee Excellence - Level 4 Achievement Award for 2016! Mendoza Ford takes service after the sale very serious and Danielle goes above and beyond for our customers. If you need any service or maintenance work - give her a call! |    |